So, you are struggling to figure out how to cut carbon arrows by yourself. If not so, you won't get here.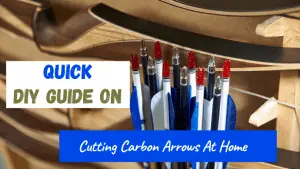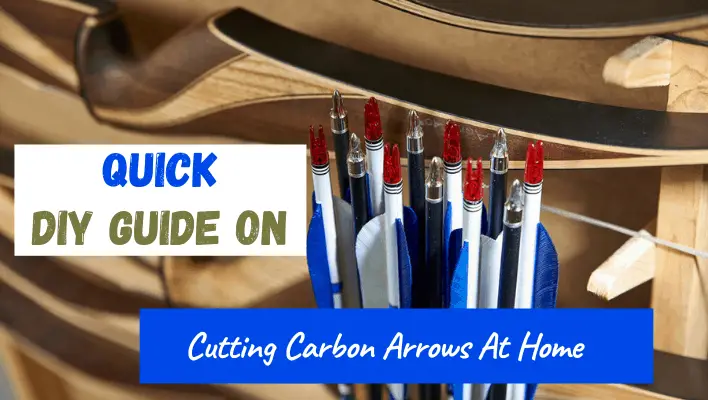 That's why in this guide, I'm going to show you exactly how to cut carbon arrows at home in the most straightforward manner possible. Besides, you will know all the unique processes that people use for cutting carbon arrows.
If you don't have any prior knowledge about cutting arrows or stuff like that, it might be a little tricky. But no worries, by the end of the guide, you will have a solid concept of all the details.
Keep reading.
Table of Contents
What Are Carbon Arrows?
So, you want to know what carbon arrows are. A carbon arrow is a modern arrow made of high-performance carbon fiber. It pretty much does the same job as other conventional arrows. But with this modern carbon fiber manufactured hand, you will have many more advantages than others. For example, it's very lightweight. It also has high efficiency to penetrate deeply and sharply inside the target.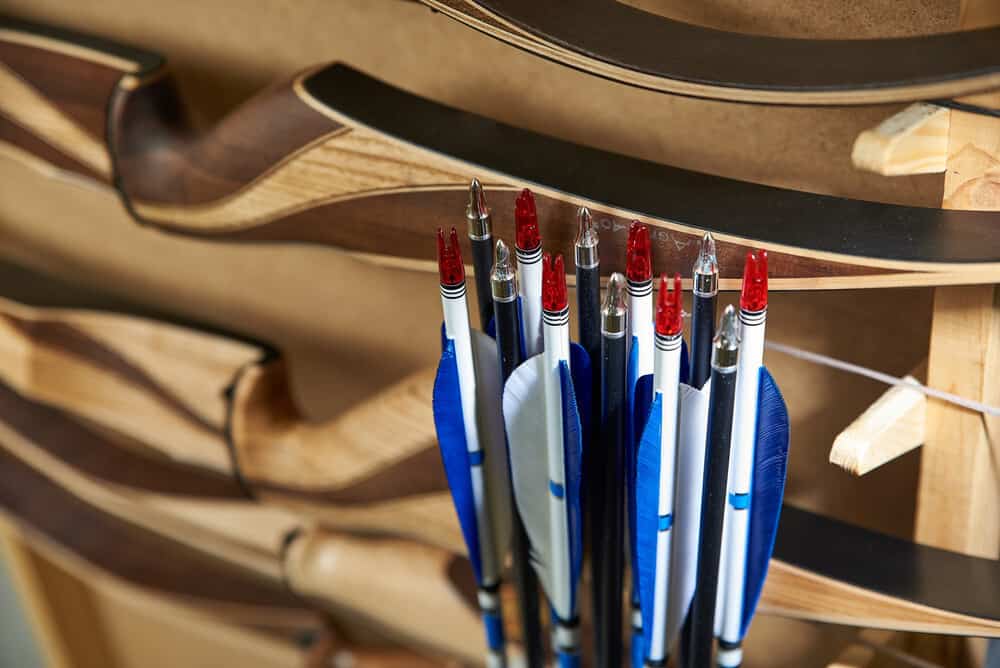 You got that a carbon arrow is a unique and modern kind of arrow made from carbon fiber, and now you are ready to go.

How do you cut carbon arrows to length?

I want to start by saying how you can correctly measure and cut flawlessly. Taking measurements is the very first step toward cutting carbon arrows accurately to length.
No flap. Here's what to do.
Take a measuring tape and marker.
Take measurements of the two points you want to cut.
Mark two points using a marker.
There you have it! You took measurements. Now, you need to know about all the different cutting processes.
In the next section, you are going to know about the different cutting processes.
How To Carbon Arrows With A Dremel And Save Some Money
What if you can cut carbon arrows using a tool that is available at your hand. And what if you don't need to buy the extra device? Sounds interesting, right?
That kind of tool is Dremel, which is a relatively common tool people keep in the garage.
Now, the biggest question is, "can I cut carbon arrows using a Dremel'? The quick answer is, "Yes." You can cut with that.
How?
You need an abrasive cut-off blade with your Dremel. It works well. It's not that you can't use any other cut-off blade, but an abrasive cut-off blade works better. Anyway, what's next?
Remove Arrow Knock.
Wear Safety Goggles and Heavy hand gloves.
Cut the excess off first.
Cut precisely according to the marking point.
Set Dremel on a vice. Place an object at the same level next to it, which can ensure your fringer's safety and maintain the arrow's stability while cutting.

Brandon Smith
Whoa. You nailed it!
Wait wait.
You can watch this video that shows the exact same.
Cutting Carbon Arrows With Miter Saw: Should You Leverage On This Tool?

Most of the people who use the miter saw to cut carbon arrows had a bad experience.

The giant teeth of the meter saw make it very difficult to cut carbon arrows. Most of the people who used it for the sake of cutting arrows had accomplished nothing but broked their arrows.
Having said that, you shouldn't use a miter saw to cut‌ ‌carbon‌ ‌arrows. It won't be the right choice.
So, you mean, "I can't use a miter saw for this purpose?
No, I didn't mean that. I mean, you shouldn't use that.
But definitely, you can cut arrows with this tool. But in this case, I can't assure you whether you will break your arrow while carrying out the process or not.
Still, want to use it?
Here I've got a video showing how to do it.
Cutting Carbon Arrows With A Tubing Cutter: Good Or Bad?
Good or bad?
I'm sure you must be interested to know the exact answer right after the batt.
And I don't like to keep you waiting.
Here's the answer.
Tubing cutters can't cut carbon arrows clearly, let alone entirely. In a word, cutting carbon arrows with a tubing cutter is nowhere an excellent tool to carry out the process.
Here's the one thing I'd like to suggest to you, stay away from using this tool to cut arrows.
Cutting Carbon Arrows With A Hacksaw: Old But Reliable Way?
Cutting carbon arrows with a hacksaw is an old way. But like I said before, it's one of the tested methods to cut arrows.
Why?
The small teeth of the hacksaw blade made itself very convenient for cutting carbon arrows. I would say it's the reason that makes it a good fit. Even a hacksaw can be used in cutting a wide range of metal.
But it has a significant disadvantage.
The tool is hand-powered and required a fair amount of effort. Apart from that, the hacksaw is okay, and to some extent, it's safer than other electric power cutters.
How can you cut your carbon arrow with a hacksaw?
Step #1 Wear hand gloves for safety.
Step #2 Put the arrow at your convenient height.
Step #2 Cut the arrow according to the marking.
That's it. You will get a reasonably sharp arrow edge.
Now let's move on to another process.
Cutting Carbon Arrows With Grinder: Ops, I Have This One In My Garage
The process of cutting arrows using Dremel and grinder is almost the same. Because there is no Basic functional difference between a Dremel and a Grider. In fact, they are two nearly the same rotary tools.
A fun fact you might not hear before is that 'Dremel' is a brand name, but it has gained so much popularity that the brand name is now classified as a stand rotary tool!
Anyway, you can use the same way to cut arrows as with the Dremel. Grider is big and more decadent than Dremel in terms of most features.
In my opinion, you will face a little tricky cutting with a grinder rather than Dremel. If possible, use Dremel instead.
How To Cut Carbon Arrows Without A Saw When I've No Option Instead
What if I do not have any of the tools mentioned above? Can I still have any other choice?
Yes. You have. In that case, use File, Drill, Dremel, or even a pipe cutter.
Tell Me: What Is The Best Way To Cut Carbon Arrows
The best way to cut carbon arrows at home is by using an arrow cutter tool. If you do not want to spend money on it, you still have lots of good alternatives. In my opinion, the best options for the arrow cutter are a Dremel tool and a hacksaw. You can rely on these.
Precaution
Here are the safety measures you definitely should follow while cutting arrows.
Wear heavy hand gloves. You must wear it.
Wear a face mask.
Take safety goggles.
Maintain a safe distance.
Keep your eye super cautious while using any saw. Must.
FAQ
How To Cut Carbon Arrows With A File?
Cutting arrows using a file requires little patience as it takes time. Use the file and start making the stroke. Carry out the stroking until it is cut completely.
How To Cut Carbon Arrows With Drill And Pipe Cutter?
This is a complicated process and involves risks. More importantly, it not only can't give a clean-cut but also distort the shaft.
Reference